Electronic Press Kit (EPK)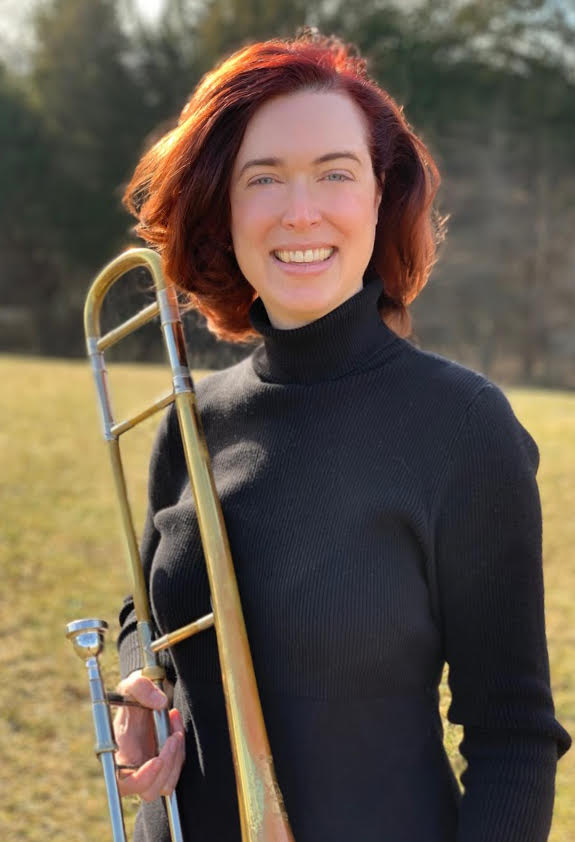 Shannon Gunn
About
Shannon Gunn Short, Mini, and Long Bio
In the Last Two Years, Shannon Has Performed at:
DC Jazz Festival 2019
Smithsonian Sculpture Garden 2019
Smithsonian American Art Museum 2019
Atlas Performing Arts Center 2019
Blues Alley 2019
Kreeger Museum 2019
Big Band Jam on the National Mall 2019
Glen Echo 2019
Asked to speak at SXSW on art and activism by the European Union 2020 (cancelled due to Covid)
Co-produces the annual Jazz and Freedom Festival
Jazz4Justice
Jazz Girls Day DC
Many other venues and spaces!
Approved Promo High Res Photos
Link to picture dropbox:
https://drive.google.com/open?id=1pa1g3NWabshOLNOAHPi7xyHID3HcXycL
Press Quotes
In 2019, I released "Gunn's Ablazin'" on all streaming platforms and physical CD. The release show was at Blues Alley and An Die Musik and I am thankful for many wonderful reviews! Hear it on my Spotify.
"Both very artistic and also providing social commentary, the incredible talent present makes it quite easy to see why Gunn was voted Best D.C, Trombonist in two separate years. Similarly, it wouldn't surprise me if Gunn's Ablazin' finds itself being one of the best jazz albums this year." – Take Effect Reviews Blog
"The result is attractive earworms rather than distracting devices and gestures, as well as dancing melodies, insistent rhythms and wonderfully satisfying harmonies all of add the element of unusual textures…" – Raul Da Gama of Jazz Da Gama blog
"More than her instrumental prowess, this captivating recording also highlights Gunn's superb musicianship and the relevance of her work both creatively and in the civic sense." – By HRAYR ATTARIAN at All About Jazz
More Press Quotes: https://www.shannongunn.net/blog/review-roundup-for-gunns-ablazin/ (opens in a new tab)
Social/Web Links
Please skip to 00:54 to hear my band perform my original tune, What it Takes. I am thankful for the opportunity to co-produced this mini-doc with CapitalBop and Eaton DC in March 2021 as an episode of the Jazz and Freedom Festival 2021.
Facebook: https://facebook.com/jazztothebone2
Instagram: https://www.instagram.com/jazztothebone/
YouTube: https://www.youtube.com/channel/UCh0IOQDnhxSxVBqtVeIOPmw/videos?view_as=subscriber
Shannon Gunn's website: https://www.shannongunn.net
Shannon Gunn and the Bullettes Website: http://www.bullettesjazz.com
Approved Videos – Trio, Quartet, Shannon Gunn and the Bullettes
Quartet
Trio
Shannon Gunn and the Bullettes
Discography
Shannon Gunn Solo Artist: https://jazztothebone.bandcamp.com/
Shannon Gunn and the Bullettes Albums: https://bullettesjazz.bandcamp.com/
Bohemian Caverns Jazz Orchestra Volume 1: https://bradlinde.bandcamp.com/album/bohemiana-the-compositions-and-arrangements-of-dan-roberts-volume-1
Bohemian Caverns Jazz Orchestra Volume 2: https://bradlinde.bandcamp.com/album/bohemiana-the-compositions-and-arrangements-of-dan-roberts-volume-2
Steve Washington Right to Love: https://www.youtube.com/watch?v=yyXNHgUheHA&list=OLAK5uy_m3pVi1Wvgz7SdB4VqaOFUO4_jd8iAh8TM
Apps for Jazzers Presentation, Reno 2019 Jazz Educators Conference