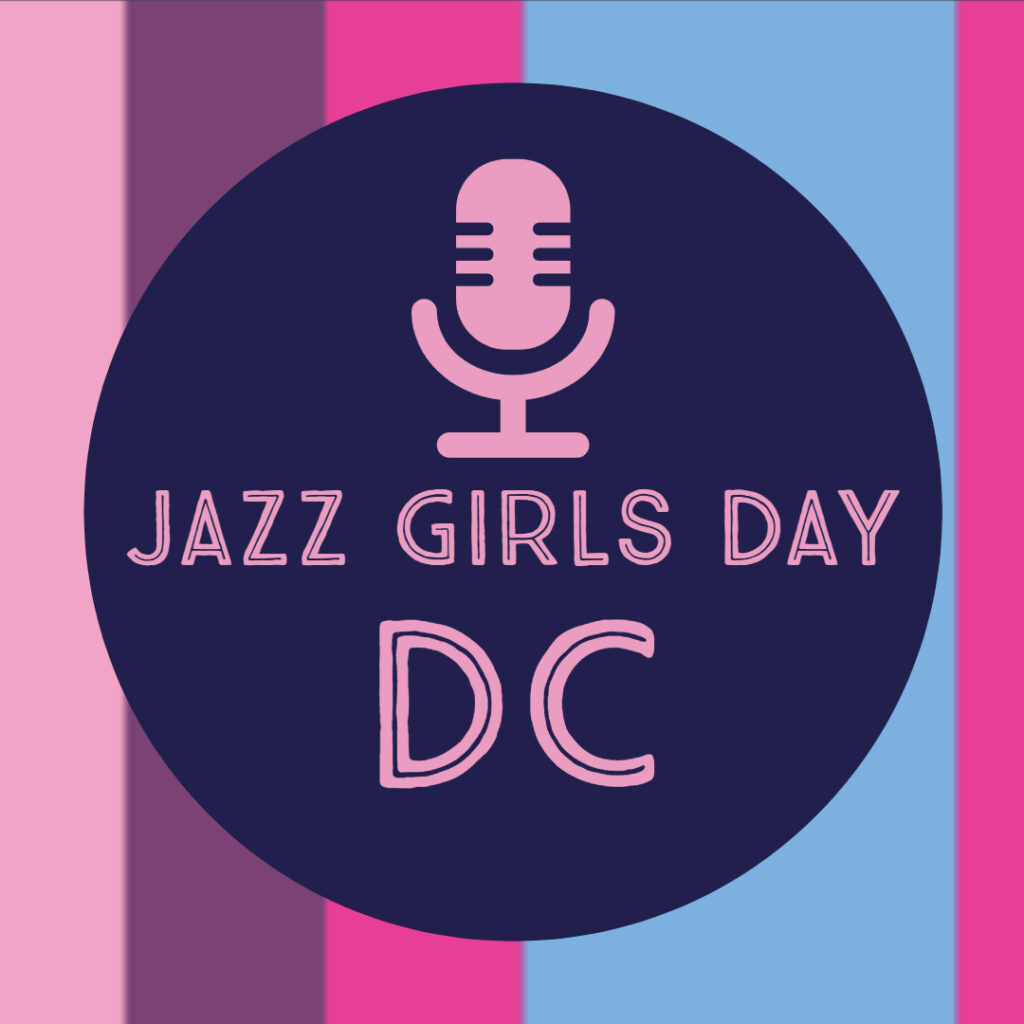 Jazz Girls Day DC
Saturday, March 25th, 2023
Northern Virginia Community College (NOVA) Alexandria AFA Building
Jazz Girls Day DC empowers girls and non-binary gender students to have the skills needed for self-confidence in the performance of jazz. Jazz Girls Day DC is open to all students grades 6 – 12 interested in playing or singing jazz. Beginners to advanced and all instruments/voice are welcome. Jazz Girls Day is focused on empowering women and non-binary students in a safe supportive atmosphere where all students are welcome.
When: Saturday – March 25th, 2023
Time: 11 am – 5 pm
What: Workshops and Mentoring
Cost: Free
Where: AFA Building Room 118, NOVA Alexandria, 5000 Dawes Ave, Alexandria, VA
Deadline to register: Wednesday, March 22nd
Snacks provided, bring your own lunch
Instrumentalists, bring your instruments. Drum sets, keyboard, microphones, and amps will be provided.
Park in any of the B lots for free
Students will be required to follow NOVA Alexandria Policies around masks and bell covers
Parent volunteers: sign up as a volunteer and fill out paperwork by March 10 (contact Shannon Gunn for details)
Parents must come inside the AFA Building to register their students at 11 am
For more information, contact Shannon Gunn at sgunn [at] nvcc.edu.
To register, fill out the form below.
Campus map: https://www.nvcc.edu/alexandria/_files/alexandria-campus-map.pdf
Schedule
Schedule
11:00 am Registration
11:15 am Masterclass
11:45 pm Improvisation
12:45 pm Lunch (bring your own)
1:30 pm Improvisation
2:30 pm Masterclass
4:00 pm Culminating Concert for Friends and Family with professional faculty
Jazz Girls Day DC Faculty:
Shannon Gunn, Jazz Trombone, Jazz Ensemble Director, NOVA
All teaching materials will be pulled from my Women Jazz Composers Curriculum, designed as a professional development project for Shannon Gunn's K-12 recertification.
Why do we need a Jazz Girls Day DC?
See my blog post, Why We Need Jazz Girls Day DC – Women in Jazz Research for full research and details.
According to music education research, there is a "gender gap" within the jazz art form, as evidenced by jazz bands consisting of less than 25% women, despite 50% in music programs, across schools and universities in the United States. The Jazz Girls Workshop aims to ensure that gender does not get in the way of a young person's desire to play jazz. The Jazz Girls Workshop instills self-confidence, provides examples of other women as successful jazz performers, and gives networking opportunities to the youngest students who wish to pursue jazz. By instilling a strong foundation in leadership and performance skills, students can strive for excellence without boundaries.
Here is an article about how women are treated within the jazz industry: https://www.theguardian.com/music/2021/feb/16/female-uk-jazz-musicians-face-sexual-harassment-and-discrimination-says-report
Here is an article on Melba Liston's experience in the jazz industry: https://indianapublicmedia.org/nightlights/proving-melba-liston-arranger-lady-trombone.php
Source: McKeage, K. M. Gender and Participation in High School and College Instrumental Jazz Ensembles. Journal of Research in Music Education, 52(4). Winter 2004.