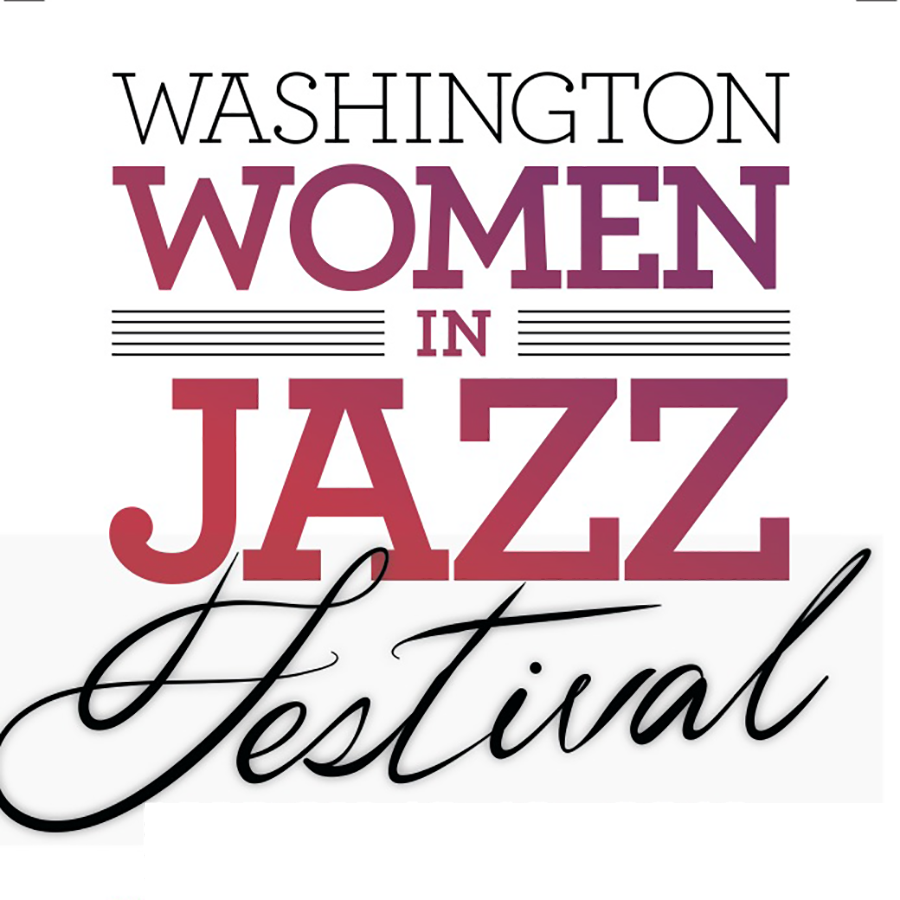 JAZZ GIRLS DAY DC
for high school and middle school students
Saturday, March 30th, at 11:00 am – 5:00 pm
John Calvin Presbyterian Church in Annandale, VA

With Special Culminating Free Concert Led by Women Jazz Musicians Featuring Women Jazz Composers
4:00 pm
John Calvin Presbyterian Church in Annandale, VA
(ANNANDALE) — The Washington Women in Jazz Festival is honored to present the first ever Jazz Girls Day DC workshop and concert on Saturday, March 30th, at John Calvin Presbyterian Church in Annandale, VA. The day will begin with workshops and tutorial lessons for student musicians. The day will culminate in a student led jam session followed by a free concert open to the entire community. The events will take place at John Calvin Presbyterian church at 6531 Columbia Pike, Annandale, VA 22003, where there is ample free parking.
Jazz Girls Day is open to Middle and High School students who identify as women or gender non-binary. The workshops will be taught by professional women jazz musicians: Amy K. Bormet, piano; Karine Chapdelaine, bass; Shannon Gunn, trombone; Tina Raymond, drums; and Charmaine Michelle, trumpet. Please visit http://bullettesjazz.com/bios for the bio of each faculty member. Students will be exposed to jazz pedagogy, a friendly jam session, a free concert performed by powerhouse jazz musicians, and will have the opportunity to network with other musicians.
About the Washington Women in Jazz Festival
Created by Amy K Bormet in 2011, Washington Women in Jazz hosts an annual festival (WWJF) each March to celebrate the women of the DC jazz community. Bormet and her colleagues develop, promote and lead a wide array of concerts, jam sessions, lectures, panels, discussions, and master classes. A highlight of the festival is the Young Artist Showcase, where high school and college women are given a platform to perform and connect with professional jazz artists.
About Shannon Gunn
Hailed by the Washington City Paper as "D.C.'s Best Trombonist 2015" and the DistrictNow Blog as "Best Trombonist 2017," DC based Shannon Gunn is known for her exceptional tone and her grandiose project-du-jour. She is currently the artist in residence on Tuesday nights at Columbia Station in Adams Morgan as leader of her band, the Firebird, named "DC's Best Small Ensemble 2016" by the Washington City Paper. She also runs DC's premiere all-women jazz orchestra, "Shannon Gunn and the Bullettes," including successful performances at the Kennedy Center, Castleton Theatre House, DC Jazz Festival, Blues Alley, Washington Women in Jazz Festival, Takoma Park Jazz Festival, Jazz on Jackson Place, Westminster Jazz Night, Great Gatsby Inaugural Ball, Goethe Institute, National Jazz Workshop, Gallery O on H, Bohemian Caverns, and Dardanella.
For more information, please visit:
http://washingtonwomeninjazz.com/ https://www.shannongunn.net
https://www.facebook.com/WWJazzFest https://www.facebook.com/jazztothebone2
https://twitter.com/WWJazzFest https://twitter.com/jazztothebone
https://www.instagram.com/wwjazzfest/ https://www.instagram.com/jazztothebone/
# # #
Press Contact
Shannon Gunn
216-789-5310 | [email protected]